-->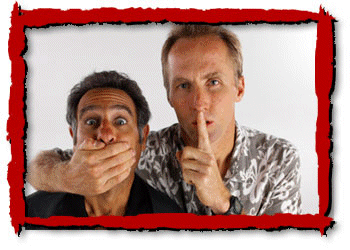 Here is a list of websites/tools to analyze other websites' traffic and traffic sources. Few of them also provide additional details like traffic trend over a period of time, link popularity... A couple of them provide you details of keywords used in Adwords by your competitors. So, go ahead and use them for SEO and PPC and kill the competitors if you can :). If you don't beat the competition using PPC or SEO then you are giving business to your competitors. So, better know the competitor website's performance and then analyze your online marketing strategy to over shadow them. More over these tools are still free to use.
Alexa.com
- Compare traffic and trends of websites up to three websites. Provides Alexa rank, reach and page views of the websites. But, I guess it takes data only from the visitors who have the Alexa toolbar.
Google Trends
– use commas to compare unique visitors to multiple sites.
Quantcast
– Will be helpful if at all the competitors are "quantified". Also, you need to register to get the complete report.
Spyfu
– One can know the keywords the competitor is bidding on Adwords.
Compete.com
– They claim as - Competitive metrics for every site on the web powered by the largest pool of online consumer behavior data in the industry. Here again the competitors need to have considerable traffic for Compete to track it down. Basic numbers are free, but to get more traffic details you need to purchase monthly subscription ranging from $199 to $499 depending on the data you want.
comScore
- Is definitely not cheaper and not completely accurate either. I think they use an aggregate data, based on what is available to them.
Hitwise
- Hitwise reports offer a concise analysis of market trends in any one of Hitwise's 160+ industry categories or on thousands of categorized websites. Again it is not a free tool. You can contact them with your specific needs and numbers you are looking for and they can very well make a customized report for you. One can try for it in case you have the budget.
Popuri.us
- A tool to check at-a-glance the link popularity of any site based on its ranking (Google PageRank, Alexa Rank, Technorati etc.), social bookmarks (del.icio.us, etc), subscribers (Bloglines, etc) and more. This tool may not provide updated results.
MarketLeap
– Is a leading provider of integrated digital marketing solutions. They have three different tools to check the link popularity trends, search engine saturation and keyword verification. Of course this can be had manually using Google, but using these tools you can see the trend and compare websites.
Website Grader by HubSpot
- Website Grader is a free seo tool that measures the marketing effectiveness of a website. It provides a score that incorporates things like website traffic, SEO, social popularity and other technical factors. It also provides some basic advice on how the website can be improved from a marketing perspective. This can be used as a reference to know how websites have performed over a period of time.
dataopedia.com
- Gathering together data from more than 50 sources, dataopedia.com is an aggregation web service that lets its users find out all the valuable facts about any website, such as traffic, online buzz, contact information, popularity in social bookmarking services…in short, all the essential facts about every website you can come across on the internet. dataopedia.com has been conceived as the one-stop-resource for finding website facts.
It's always better to use a composite of all the sites above, to give you a general sense. None of them are completely accurate. dataopedia.com summarizes most of the stats and trends from various sources (compete.com, Alexa..) at one place and it is very easy to see the performance of various sites on one screen/browser.

Let me know if I have missed any good websites here. If so, I will add them as soon as possible so and it will help all of here in the online marketing world.
-->